IPLA's Nigel Green on Physical Literacy for Life: "There is a golden thread of bringing different organisations together"
12/02/2020
By Marie Oleinik, ISCA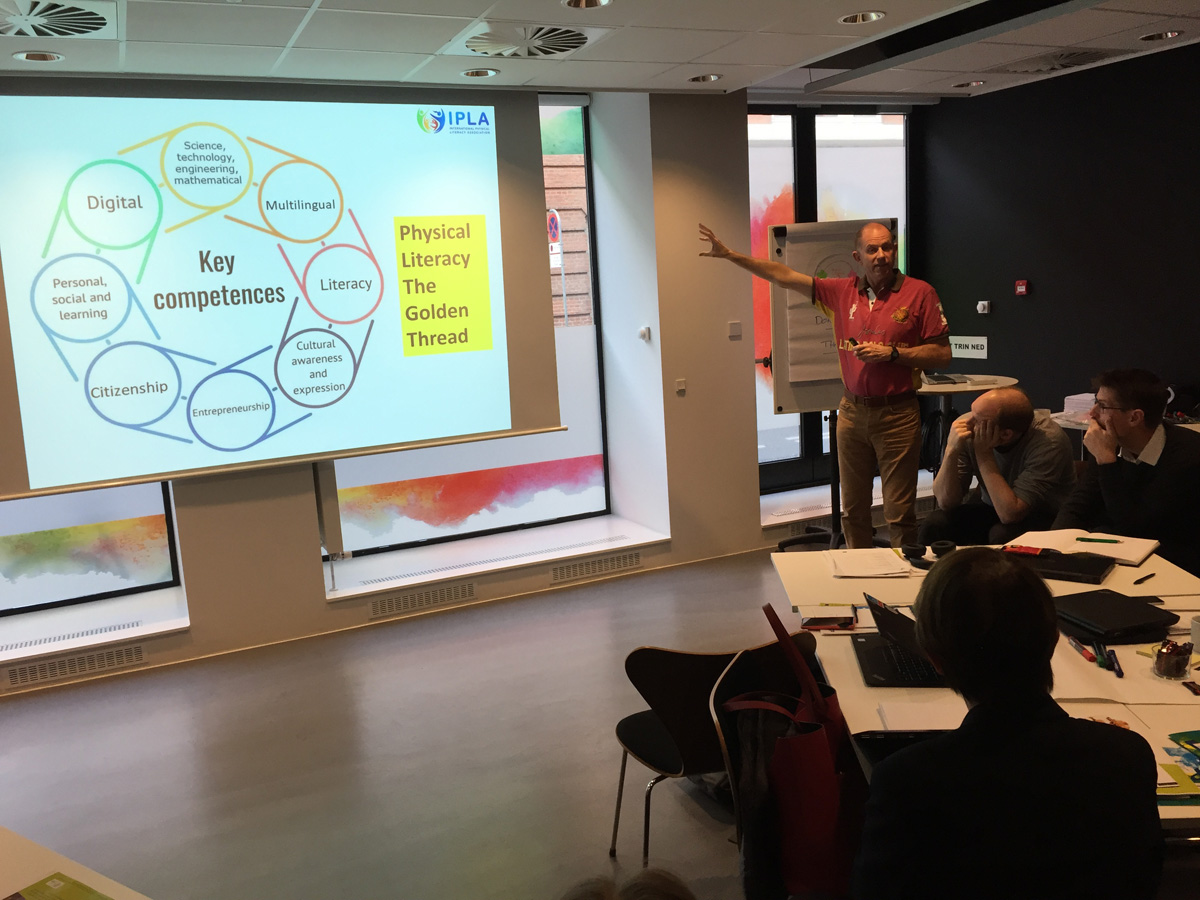 The International Physical Literacy Association (IPLA) is a community of people who promote physical literacy throughout the course of life. We had a conversation with Nigel Green from IPLA, who is a Senior Lecturer in Physical Education at Liverpool John Moores University, about this concept at the kick-off meeting for ISCA's Erasmus+ Collaborative Partnership Physical Literacy for Life.
What is the difference between physical literacy, physical education, and physical activity?
Physical literacy is a lifelong concept. It starts at our birth and ends at our death, it is our body's interaction with the environment from the holistic physical point of view. Physical education is a period when we are at school, usually between the age of four and 18. It comes with a specific focus. Physical activity can range from daily activities like walking and cycling to sport activities.
You have been doing some work in the field of physical literacy in Asia. Can you tell more about it?
I was fortunate to be invited to India two years ago. Three schools wanted to redesign their physical education programs, so I went to work with over 40 teachers for two weeks. My aim was to introduce them to the concept of physical literacy and make it as a focus in their physical education practices. I found out that their practices were quite traditional, so now I have been out there five times, working with the teachers on their professional development but also in the field. I encourage them to ensure that the lessons don't only have the physical benefits, but also cognitive.
About 18 months ago I went to share the concept of physical literacy in Taiwan. It happened at exactly the right time because they were looking to modify the physical education there. I worked with a group of 80 teachers and once again used physical literacy as the key concept to underpin or overarch physical education. I am excited to go back there in another month to continue the work.
Is there anything you find challenging about translating the concept of physical literacy into other cultures?
Not really. Once you explain the concept, most people get it and can relate it to their culture. The first time I went to India, the group we were working with could see the holistic, inclusive, lifelong nature of physical literacy very quickly. It really resonated with them. Physical education in Taiwan had gone from skills-based to fun-based; they lost the personal and holistic aspects of it, but once I explained physical literacy to them, they immediately saw how it could fit into their revision of physical education.
How can the Physical Literacy for Life project build onto the momentum created by the concept?
The beauty of this project is that it unites a range of people from different countries who have all been on their own learning journey in relation to physical literacy. It gives them an opportunity to share their experiences, come together and create a clear vision of how the concept of physical literacy can move forward. There is a golden thread of bringing different organisations together, whether they are working with health, children, adults, community, coaches or teachers. This project brings everyone together to promote physical activity for everyone, for life.
The Physical Literacy for Life project is co-funded by the EU's Erasmus+ programme under Collaborative Partnerships in the Field of Sport.
Published: http://isca-web.org/english/news/iplasnigelgreenonphysicalliteracyforlifethereisagoldenthreadofbringingdifferentorganisationstogether