Physical literacy is a lifelong journey
07/02/2020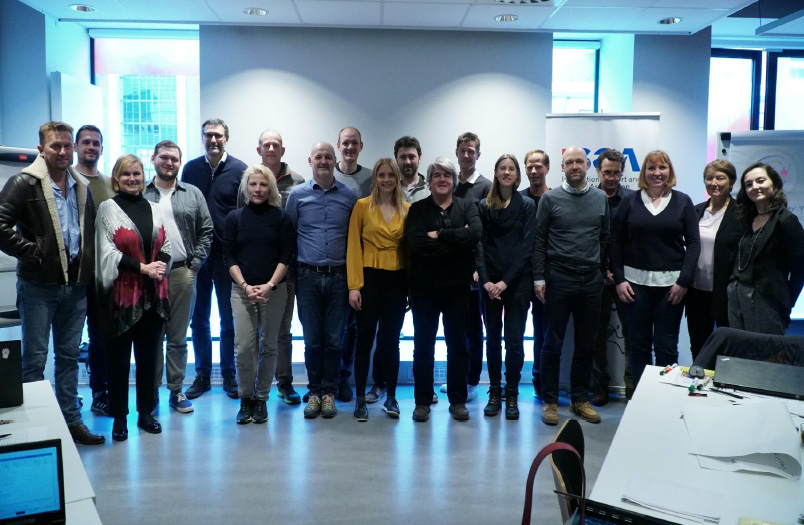 New EU-supported project puts emerging concept in the spotlight
The International Sport and Culture Association is leading a consortium of 11 partners from the grassroots sport, education and health sectors, and physical literacy experts who are paving the way for the concept of physical literacy to be recognised internationally as a lifelong journey that encompasses physical and cognitive dimensions.
The partners travelled from as far as Australia to Copenhagen in February to be part of the kick-off meeting of the EU-supported Physical Literacy for Life project, which will explore this emerging concept that spans across – and essentially beyond – traditional sectors. The aim is to create a common understanding about physical literacy that aligns different actors on approaches that encourage people to be active throughout their lives.
"What we've realised is that when we try to shift the movement patterns and the health-promoting activity patterns of our populations, when we do it in a piecemeal way where public health takes a certain responsibility and the education sector takes a certain responsibility, we actually start to get in each other's way and we become very 'siloed'," project partner Dean Dudley from Macquarie University in Australia says.
"Physical literacy, even in the short time – probably in the last 10 years – that it's gained increased traction, we're starting to break down those walls and we're starting to ensure that institutions and researchers from a whole range of institutions can collaborate and find common ground."
The project's diverse partners include the European Physical Education Association (EUPEA, Switzerland), International Physical Literacy Association (IPLA, UK), Macquarie University (Australia), Human Kinetics Faculty of the University of Lisbon (Portugal), University of Strasbourg (France), Steno Health Promotion Research (Denmark), BG Be Active (Bulgaria), DGI (Denmark), Sports Union of Slovenia, and UBAE (Spain).
"The beauty of this project is that it unites a range of people from different countries who have all been on their own learning journey in relation to physical literacy", Nigel Green, from IPLA, notes.
"It gives them an opportunity to share their experiences, come together and create a clear vision of how the concept of physical literacy can move forward."
Over the two-year project period, the partners will gather existing research and tools, as well as developing new material, that will become available as a toolbox to raise awareness about physical literacy and an advocacy campaign for people who want to convince key stakeholders of its potential.
Rose-Marie Repond, from EUPEA, has previously worked on EU projects that have contributed new knowledge and resources, but says there is still a lot of groundwork to be done to integrate physical literacy into school curricula around Europe.
"We saw that in a lot of the European schools' curricula there was nothing about physical education or physical literacy at all. Naturally, with these projects we are aiming to close the gap in physical literacy next to numeracy and language literacy," she says.
The Physical Literacy for Life project is supported by Erasmus+ Sport Collaborative Partnerships and a homepage hosting the project's resources will be online soon.
How does physical literacy differ from physical education and physical activity? Read the full interview with expert Dean Dudley from Macquarie University to find out.
How will the Physical Literacy for Life project build on the groundwork done in this field? Read the full interview with Rose-Marie Repond from European Physical Education Association to find out.
How did Nigel Green from the International Physical Literacy Association introduce the concept to India and Taiwan? Read the full interview to find out.